By Bettijane Levine 08/12/2013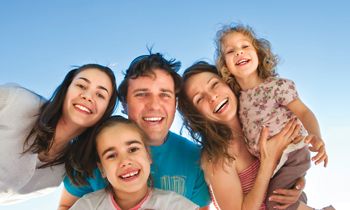 It's tough enough to parent while alive. Doing it from the Great Beyond is almost, but not totally, impossible.
In this family-oriented valley, where thousands of well-cared-for kids from current and prior marriages live in blended or original families, attorneys say that even young parents with small children are often savvy enough to make legal provisions for guardianship and distribution of assets in the event of unforeseen tragedy. (If you haven't done so yet, get thee to an attorney.)

But precisely because they're healthy, busy and still building their empires, these parents tend to feel invulnerable, estate planners say. Parents make broad provisions, intending to update and refine them at a later date as their fortunes and progeny increase. But what often happens is they leave too many legal loose ends.
"This is an area parents don't really want to think or talk about," saysHeidi Bitterman, a trust and estate attorney in Pasadena. "Yes, they're concerned, but they are busy living their lives, caring for their children, and this doesn't seem an imminent problem. It's something they think they can do next month, next year, at the end of summer vacation — the same sorts of reasons we give ourselves for not going to the gym. Making a definitive plan can be crucial for those you love most.

Consider Sopranos star James Gandolfini, a father of two, who probably had no inkling when he signed an updated estate plan in December that he had only six months left to live. He was 51 when he died in Italy on June 16. And although his plan is now being called "a financial disaster" by some experts because about $30 million of his $70 million estate will reportedly go to the government in taxes, at least he tried to do the right thing. With specific bequests he made in his will, the actor left no doubt for surviving family and friends about how much he cared for them. His son, Michael, from a previous marriage, receives all of Gandolfini's clothing and jewelry, plus $7 million in untaxable funds from a life insurance policy, along with real estate owned by the late actor.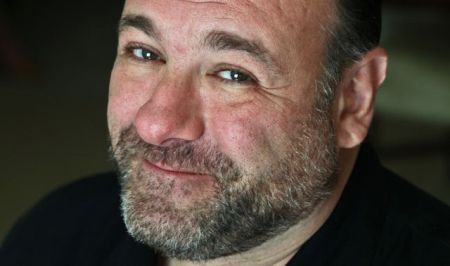 Michael and the 10-month-old daughter from Gandolfini's second marriage, Liliana, each receive a 50 percent stake in an Italian property now held by a trust. "It is my hope and desire that they will continue to own said property and keep it in our family for as long as possible," Gandolfini states in his will. So Gandolfini's children know their father wanted them not to sell the Italian property but rather keep it in the family. What you don't put in your estate documents can be as important as what you do. Without such specifics, the surviving family is left to wonder, "What would Mom or Dad have wanted us to do?"

Marlene Cooper, an estate planning attorney in Altadena, says she has drafted "all sorts of trusts and wills where individuals express their wishes" to be carried out after death. "I've drafted some that say, I want the children raised in the Catholic faith, I want them to go to private schools or I want them to stay in the same neighborhood where they've been growing up." And if there are two surviving adults involved, the one who's raising the kids and the other a trustee in charge of the estate money, Cooper says your documents need to be very specific to avoid disputes that can easily arise. For example, a mother may register her child at an elite private school and the trustee in charge of funds can try to block it, arguing that $28,000 per year for private kindergarten is way too expensive. If specifics are spelled out in the deceased father's plan, that at least gives the mother a leg to stand on, Cooper says.

Financial estate planning is way too individualized and complicated to tackle in any depth here but, ultimately, there are two main issues for parents to consider, says Bitterman. The first is guardianship of minor children, and the second is protection and distribution of assets in case of catastrophe. Both sound simple but can get extremely complex if details aren't in place, she says. And while it's statistically true that most parents will never have to worry about all this until decades into the future, life presents too many surprises to leave it all to chance.
"Parents should know that a will is the only legal document that allows you to nominate the guardian of minor children," Bitterman says. "We don't do it through a trust or through any other documents. So even if they're not ready for estate planning, they should do a simple inexpensive will that names guardians in the event of the parents' death."

The law is pretty straightforward on guardianship. It states that if one biological parent dies, guardianship automatically defaults to the surviving biological parent. But in cases where there are minor children from a prior marriage, the matter of guardianship can get messy, Bitterman says. "In the unlikely case where divorced parents are both suddenly gone, both should have wills naming the same guardian for the children of that first marriage."

Other problems can arise that are unique to blended families. In some cases a divorced parent remarries and retains primary custody of a child from the previous marriage. The child goes to school from that parent's home, where he or she builds a stable life and friendships. If that biological parent dies, does the child remain with the stepparent or go to the home of the surviving biological parent? The stepparent may love and want to keep the child, the child may want to continue living primarily in that home. But courts generally award custody to the surviving biological parent. These are issues that can be addressed in legal documents where the divorced parents agree in advance to contingency plans for their offspring.

"Sure, it's distressing to think about all this," says Bitterman. "But don't think of [it as] making these plans out of fear. Make them out of love — love for the people you want to protect. That may change your mindset and allow you to move forward."

The essentials for parents to understand, attorneys say, is that there are multiple ways to provide for your current spouse while reserving assets for children from current and previous marriages. "If you plan properly, you can protect for your biological children as much of your assets as you wish. Without that planning, you have no guarantee that they will receive anything," Bitterman says.

For example, if your plan just says everything goes to your wife during her lifetime, and the remaining amount is to be equally divided among all your kids, you may be asking for trouble, she says. "Especially if dad was wealthy and has kids from a previous marriage, I guarantee those children will be watching the widow like a hawk. They'll be worried that she's spending all the money their dad really meant for them to have."

In general, one can create a trust that provides the current spouse access to funds generated by the estate while protecting the principal for the deceased parent's biological children, says Bitterman. Cooper discusses what's sometimes referred to as a "community property agreement," where all community property is designated as such, and property accumulated before marriage or during marriage by gift or inheritance is designated as separate. "If you have a joint trust," she says, "there are mandatory provisions which state that on the death of a spouse, that spouse's estate would be segregated from the surviving spouse's estate. Each estate would have the spouse's respective half of the community property, and all of his or her separate property."

Attorneys say that it's wise, when possible, to share certain key elements of your estate plan with your grown children and your spouse, so that everyone knows your intentions. You might tell them all in advance, for example, that you want the vacation home you inherited from your parents to go to your biological children, rather than your second wife. Or if you have a particularly valuable work of art that one of your children adores, and you want to leave it to that child, tell the others that's what you're planning and why. At least they'll have time to absorb and understand your motives, and perhaps you'll prevent sore feelings after you're gone.

Of course, there's no way to guarantee that even your best efforts won't go awry in some way or other. It depends partly on the competence of your estate planner and partly on relationships in the family you leave behind. Although all indications are that Gandolfini presided over a very loving blended family while he lived, unconfirmed reports already talk of a feud brewing between his first and second wives about allocation of assets in his will. And experts predict that after the tax man takes his cut of the actor's estate — estimated to be about 55 percent, including state and federal levies — much of what he left to his beneficiaries will have to be sold to pay taxes.