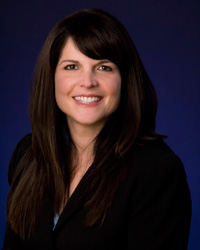 Pasadena, CA (PR WEB) July 25, 2011 - Maria Schweitzer has been named as the Member of the Year by the Women's City Club of Pasadena. Schweitzer was selected by the membership of the Women's City Club earlier this month.

Ms. Schweitzer received this recognition by her committed volunteer work, promoting of club growth, accepting challenges (programs/fundraising/committee), working to make the club more hospitable, and fostering personal and social growth of women.

She will be awarded with the prestigious honor at the Gloria Gartz Award Dinner on Saturday, July 30, 2011.


The Women's City Club has been in existence since 1945 and has provided a private club environment for women actively involved in business, civic affairs, education, and philanthropy.

According to Ms. Schweitzer, "If you join an organization, get involved. It will naturally improve your social life and business networking. It's rewarding, and most of all, its fun."

Ms. Schweitzer joined the Women's City Club of Pasadena, when a member invited her to a mixer. She really enjoyed the people, the warm atmosphere, as well as the historic clubhouse. In addition, Ms. Schweitzer is the President of the Blinn House Foundation, an organization raising money for repairs and restoration of the club's clubhouse, and is looking to raise over $500,000 this year for the foundation.

Donald P. Schweitzer, managing attorney at Schweitzer Law Partners, added, "Maria is very deserving of the honor that was bestowed upon her by the Women's City Club. Everyone who has the privilege of working with Maria knows that she is a person who gets things done and she has an incredible way of adding energy to any organization. Maria has made the same contributions to our law office which is why we are so good at what we do."

Ms. Schweitzer is the co-founder and firm manager of Schweitzer Law Partners, and oversees the business administration of the firm. In addition to her work as the office administrator, she is an ambassador of the Pasadena Bar Association. She spent eight years in the insurance industry and another eight years in the medical device industry. Ms. Schweitzer is a graduate of the University of South Florida with a Bachelor of Arts in Economics.