Pasadena Domestic Violence Lawyer
Skilled Representation for All Domestic Violence Issues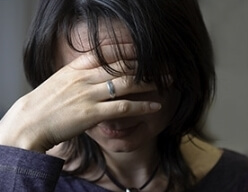 Domestic violence is one of the most sensitive legal issues under family law. Studies show that the majority of domestic abuse cases go unreported for reasons such as fear of retaliation, or apprehension about what people might think. At Schweitzer Law Partners, we are advocates for the prevention of domestic abuse and have helped countless victims obtain protection under the law. We also realize that many accusations of domestic violence and abuse are made out of spite. Therefore, our skilled legal team is also prepared to provide defense against any wrongful allegations.
Cases We Handle
Speak with a skilled Pasadena domestic abuse attorney from our firm right away to discuss the relationship between domestic violence and family law. It is important to understand domestic violence and the penalties of domestic violence so that you can make an educated decision regarding your situation. Our law firm represents victims of spousal abuse, or those who need to act on behalf of a child who is suffering from child abuse. We can also provide capable defense for individuals who have been falsely accused of the same.
Restraining orders are a main goal for most of our domestic violence cases. Our greatest priority is to help you obtain legal protection from any further violence or abuse. Speak with a domestic violence lawyer from our firm right away to learn about emergency protective orders, temporary restraining orders, and permanent restraining orders, and to find out which is best for you. We can also help you through the process of enforcing a court order in case someone disobeys the restraining order you have against them.
We Are Experienced in Both Prosecution & Defense of Domestic Violence
Searching for a domestic violence attorney in Pasadena? The Schweitzer Law Partners was founded by a lawyer with an extensive background in both family law and criminal defense. Attorney Schweitzer has 16 years of former experience in law enforcement – 8 years as a police officer, 8 years as an assistant District Attorney, and 12 years of experience in both criminal defense and family law, including domestic violence law. With such a strong knowledge of the prosecutor's strategies, Attorney Schweitzer not only can provide excellent representation for victims of domestic violence, but can also skillfully defend those who have been wrongfully charged with abuse.
Along with our founding attorney's experience, each Pasadena domestic violence attorney with our legal team has much to contribute to the success of each case we handle. We are a young, dynamic, and knowledgeable team with attorneys who have undergone extensive testing and review by the State Bar of California. We have certified specialties in family law. We have been recognized as approachable, responsive, compassionate, caring, and proactive by clients and peers alike. Visit our testimonials page to see what our past clients have to say about our service before you consult with a member of our team to discuss how we can handle your case.
Contact a Pasadena Domestic Violence Lawyer
Need an attorney for a domestic violence case in Pasadena? Do not hesitate to retain a lawyer from Schweitzer Law Partners if you are in need of a knowledgeable and experienced domestic violence attorney. We are Pasadena's premier law firm for domestic violence. Let us review your case today through an initial consultation and help you determine what action to take in your defense, either against further abuse or against a harmful criminal conviction. We are strong litigators who have spent thousands of hours in the courtroom, so you can trust us to provide the representation you need.
Related Reading
Contact Schweitzer Law Partners to speak with a talented Pasadena Domestic Violence Lawyer today!
Our Clients Share Their Stories
"If I ever need legal advice in the future, I would definitely ask Anthony for assistance!"

- M.T.

"Never before have I met such a wonderful, dedicated, and hardworking team of individuals."

- E.R.

"I appreciate all of the firm's time and effort on my behalf."

- L.S.