Pasadena Divorce Attorney
Helping California Families for More than 15 Years
Searching for a divorce attorney in Pasadena? By retaining an experienced and caring Pasadena divorce lawyer, you will have the counsel and support that you need to successfully navigate through the process of dissolving your marriage.
Contact the Law Offices of Donald P. Schweitzer for a consultation with a Pasadena divorce lawyer.
How to Serve Divorce Papers in California
The first step to filing for divorce in California is to serve your spouse with divorce papers. The papers inform your spouse that you are initiating divorce proceedings and the papers are considered important legal documents.
Here is an outline of the steps involved:
A third party must serve your spouse the divorce papers. This can be a friend or relative (but not any adult children), a process server, or the sheriff. The server must be at least 18 or older.
You may be able to send service by certified mail. This is applicable in cases where your spouse is cooperating with you and is interested in moving the process forward faster.
You must know where your spouse is living in order to serve divorce papers. If you have been unable to locate him or her, the court may allow you to serve papers by publishing a notice in a newspaper or newspapers in the areas you believe your spouse might be. As proof of service, you'd need to give the court a copy of the published notice and a written statement of how long the notice ran in each publication.
Spouses will have 30 days from the date of service to respond to the summons. If the summons and petition go unanswered, this may lead to a default judgment. In this case, every item listed in the summons, matters concerning alimony, custody, and visitation rights, as examples, may be granted.
Uncontested Divorce or Contested Divorce?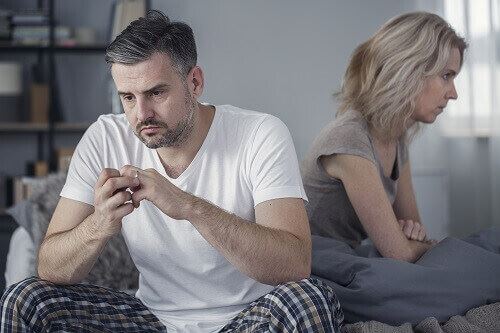 First, you must decide whether your case is an uncontested divorce, or if it is contested and will require divorce litigation.
Uncontested divorces are usually quicker and more cost-effective. You and your spouse must be in agreement in every area of your divorce and will draft your own divorce agreement, either with the help of a neutral mediator or through collaboration, where each of you have your own counsel.
Contested cases involve litigation and must go to trial, where a judge will make all the decisions regarding child custody, child support, spousal support, and more.
Whether your divorce will be uncontested or contested, our divorce attorneys in Pasadena, CA from can provide you with sound legal guidance or representation when you need it the most.
Filing for Divorce in California
California is a "no-fault divorce" state, which means that the only grounds needed to obtain a divorce is an irreparable marriage. If you believe that your marriage is irretrievably broken, you can file for a divorce proceeding. In the past, grounds such as adultery, abuse, or mental illness used to be required in order to get a divorce, but it is not so today. The process involves filing a petition with the court, serving the other party with a notice, drafting an agreement (in uncontested cases), and litigating for a fair settlement (in contested cases). Do not hesitate to hire a Pasadena divorce lawyer at our firm right away to help guide you thoroughly and efficiently. We are ready to fight for the results you need.
Is California a 50/50 State When It Comes to Divorce?
California law states that marital property is "community property," and includes all debts and assets accumulated during the marriage. All property is divided 50/50, or in other words, will be distributed equally between spouses, unless there are strong reasons or arguments otherwise. On our Property Division page, you can learn more about the distribution of assets and property laws.
Speak with a Pasadena Divorce Attorney Today
Our firm is dedicated to guiding clients through the divorce process as quickly and painlessly as possible. We understand that divorce is a stressful and emotional process and we are here to help. The sooner you hire a divorce attorney in Pasadena, CA, the quicker your case will be resolved.
Contact the Law Offices of Donald P. Schweitzer today.
Our Clients Share Their Stories
"I appreciate all of the firm's time and effort on my behalf."

- L.S.

"The strongest aspect of the firm is communication and attorney attitude!"

- S.A.

"Couldn't have asked for anyone better!"

- H.N.