Serving the pasadena community Certified By The California Board Of Legal Specialization In Family Law, Probate, and Estate Planning
Pasadena Divorce Attorney
Experienced Divorce Lawyers Serving Los Angeles County
Searching for a divorce attorney? By retaining an experienced and caring Pasadena divorce lawyer from Schweitzer Law Partners, you will have the counsel and support that you need to successfully navigate through the process of dissolving your marriage.
Contact the Schweitzer Law Partners online or call (626) 788-5225 for a consultation with a Pasadena divorce lawyer. We're backed by 55+ years of experience.
Can I file for divorce?
Grounds for Divorce in California
California is a "no-fault divorce" state, which means that the only grounds needed to obtain a divorce is an irreparable marriage. If you believe that your marriage is irretrievably broken, you can file for a divorce proceeding. In the past, grounds such as adultery, abuse, or mental illness used to be required in order to get a divorce, but it is not so today. The California divorce process involves filing a petition with the court, serving the other party with a notice, drafting an agreement (in uncontested cases), and litigating for a fair settlement (in contested cases). Do not hesitate to hire a Pasadena divorce lawyer at Schweitzer Law Partners right away to help guide you thoroughly and efficiently. We are ready to fight for the results you need.
California Divorce Residency Requirements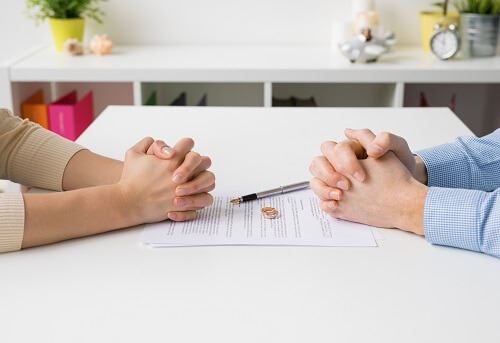 Before you can file for divorce in California, you and your spouse must first meet the residency requirement. If you do not meet the residency requirements, you can file for a legal separation until you do meet the requirements.
The requirement stipulates that:
You or your spouse must have been a state resident for at least six months prior to filing.
You must have lived in the county in which you are filing for at least three months.
You and your spouse do not have to live together as long as one of you has lived in the county in which you are filing for at least three months.
Contested vs Uncontested Divorce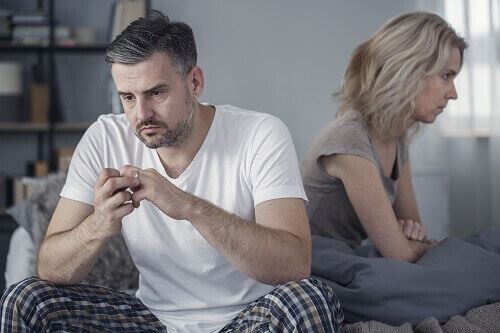 First, you must decide whether your case is an uncontested divorce, or if it is contested and will require divorce litigation.
Will Uncontested Divorce Work For Me?
If a couple can peacefully discusses key issues, there are many benefits to uncontested divorce. For instance, this legal process often goes much quicker and smoother than contested divorce because there are no elements that require court intervention. Additionally, this process often saves a couple from having to pay extra court fees that parties going through a contested divorce often pay.
Some of the advantages of uncontested divorce and mediation:
Lower court costs
Fewer legal processes
Privacy and confidentiality
Divorces can be resolved much faster
You and your ex decide the outcome of your divorce
A specially-trained neutral mediator will guide the two parties in drafting their own divorce agreement, or each party will have their own counsel and will work together through collaborative law to draft the agreement.
When to Choose Contested Divorce
A contested divorce occurs when you or your spouse has filed a petition and the other party does not agree with the terms he or she is asking for. Areas of disagreement may include child support, child custody, visitation, alimony, and/or the division of marital assets.
A contested divorce is not ideal, but it's far from uncommon. Many couples have disagreements in one or more key areas of the settlement.
To avoid a trial, you can try enlisting the services of a divorce mediator. This is a neutral third party who can help you and your spouse reach a mutually agreeable settlement. Mediators charge a fee for their services, but it is still cheaper than resorting to litigation.
How Does Contested Divorce Work?
If mediation is not an option, one of you will have to have your Pasadena divorce lawyer file a form to set a trial date. Then, a judge will decide the terms of your settlement. After the judge makes his or her decision, both sides have 60 days to appeal.
Since it can be time consuming to go through a contested divorce, you can request temporary orders to handle issues such as child support and child custody. These orders will expire upon the date of the trial. Their purpose is to make sure the immediate needs of the family are being taken care of.
Whether your divorce will be uncontested or contested, our divorce attorneys in Pasadena can provide you with sound legal guidance or representation when you need it the most.
Call (626) 788-5225 or contact us online to consult a skilled divorce lawyer in Pasadena at Schweitzer Law Partners.
How Is Property Divided in a Divorce?
California law states that marital property is "community property," and includes all debts and assets accumulated during the marriage. All property is divided 50/50, or in other words, will be distributed equally between spouses, unless there are strong reasons or arguments otherwise. On our Property Division page, you can learn more about the distribution of assets and property laws.
How to Serve Divorce Papers in California
The first step to filing for divorce is to serve your spouse with divorce papers. The papers inform your spouse that you are initiating divorce proceedings and the papers are considered important legal documents.
Steps to serving divorce papers:
A third party must serve your spouse the divorce papers. This can be a friend or relative (but not any adult children), a process server, or the sheriff. The server must be at least 18 or older.
You may be able to send service by certified mail. This is applicable in cases where your spouse is cooperating with you and is interested in moving the process forward faster.
You must know where your spouse is living in order to serve divorce papers. If you have been unable to locate him or her, the court may allow you to serve papers by publishing a notice in a newspaper or newspapers in the areas you believe your spouse might be. As proof of service, you'd need to give the court a copy of the published notice and a written statement of how long the notice ran in each publication.
I Was Served Divorce Papers. How Do I Respond?
Spouses will have 30 days from the date of service to respond to the summons. If the summons and petition go unanswered, this may lead to a default judgment. In this case, every item listed in the summons, matters concerning alimony, custody, and visitation rights, as examples, may be granted.
Have questions about serving your spouse with divorce papers? Reach out to our Pasadena divorce attorneys at (626) 788-5225 or contact us online. We are here to help.
Filing for Divorce When Your Spouse Lives in Another State
If you want to file for a divorce and your spouse lives outside the state of California, ask the court for an ex parte divorce. An ex parte divorce occurs when the divorce is granted in a jurisdiction in which only one spouse is living. This is most often because the couple has been separated for quite some time and one spouse has moved away to establish residency in a different area.
An ex parte divorce is an exception to the normal rules of jurisdiction. The court is ruling that it has the authority to determine your marital status because you meet the state's residency requirements. Therefore, even though your spouse is not a resident, the court has jurisdiction over him or her for the purpose of obtaining a divorce.
Ensure That Your Out-of-State Spouse Receives the Divorce Papers
The most important part of obtaining an ex parte divorce is making sure that your spouse receives notice of the action. It is best to have your spouse served divorce papers by a process server, who may be a local sheriff or some other government official authorized to serve legal papers. If you don't know where your spouse is currently living, you can provide notice through a method such as newspaper notification. However, you must discuss this issue with your attorney.
The federal government says that states are legally required to recognize a divorce obtained from another state. So as long as you follow the laws of your state, your ex parte divorce should not be a problem if you need to move again at a future date.
If you have children with your spouse, please be advised that child support, child custody, and child visitation will be determined by the laws of the state in which the children reside. This can be problematic if you are a non-custodial parent seeking an ex parte divorce.
How Long After Divorce Can You Remarry in California?
If you filed for divorce, you may remarry after it is finalized. In California, a divorce may be finalized in six months or more -- it cannot be finialized sooner than that amount of time.
The waiting period begins from the date when the party that filed for divorce served their spouse with divorce papers.
If you are unsure if you are considering divorce and are unsure if your plans to remarry, do not hesitate to reach out to our seasoned attorneys at Schweitzer Law Partners. Our Pasadena family lawyers are backed by decades of experience and are prepared to answer any questions that you might have.
Speak To a Pasadena Family Law Attorney
At Schweitzer Law Partners, our team of experienced Pasadena family law lawyers are dedicated to guiding clients through the divorce process as quickly and painlessly as possible. We understand that divorce is a stressful and emotional process and we are here to help. The sooner you hire a divorce attorney in Pasadena the quicker your case will be resolved.
Contact Schweitzer Law Partners to begin a consultation with a Pasadena divorce lawyer. Give us a call today.

our clients share their stories
"The Schweitzer Law firm really help me and solve the issues I had. This is the law firm you can rely on. My attorney , Mr. Anthony Lai is very professional and responds your calls or emails immediately."

The Schweitzer Law firm really help me and solve the issues I had. This is the law firm you can rely on. My attorney , Mr. ...

A.C.

"Highly recommend. To begin, Donald was very helpful in explaining the child custody process. He was open and honest about the pricing as well. Once we agreed to hire, Anthony Lai did a great job. It was a success. You get what you pay for!"

Highly recommend. To begin, Donald was very helpful in explaining the child custody process. He was open and honest about the ...

S.S

I always felt I was in good hands and all I had to do is keep the faith.

He just won my 3 year long move away case. I couldn't be happier with the outcome he brought. Don and his staff have been ...

Y.S.

Anthony and their team took care of my case, providing clear communication from the beginning.

Great experience! Anthony and their team took care of my case, providing clear communication from the beginning. The process ...

I.M.

I was very touched by Mr. Donald Sweitzer's and Attorney Anthony Lai's emotional and physical support that they provided to me at court.

I have nothing to say but how appreciative I am to Mr. Donald Sweitzer and Attorney Anthony Lai for being next to me and keep ...

E.E.

If I ever need legal advice in the future, I would definitely ask Anthony for assistance!

I was the respondent and had my own lawyer initially but I felt that my lawyer was trying to make the case more complicated, ...

M.T.

Never before have I met such a wonderful, dedicated, and hardworking team of individuals.

I have nothing but amazing and wonderful things to say about this law firm. I have worked with them for about a year and let ...

E.R.

I appreciate all of the firm's time and effort on my behalf.

Even though my case was relatively small, I still felt that I was a priority. I appreciate all of the firm's time and effort ...

L.S.