Pasadena Child Custody Attorney
Protect the Best Interests of Your Child in California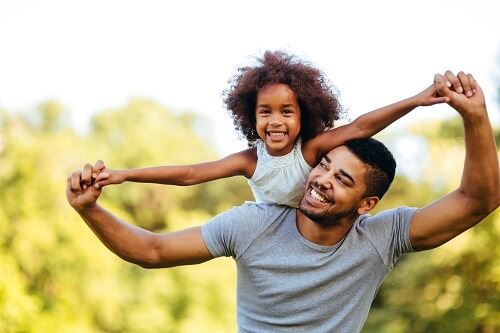 Need an attorney for a child custody case in Pasadena? Child custody is one of the most disputed issues in divorce. It is possible for two spouses to agree upon child custody and visitation rights in an uncontested case and to draft their own agreement on the issue. However, most child custody cases result in litigation. In contested divorce cases, the court focuses on the child's best interest when determining which parent (or both) will have custody over the child. If you are looking to pursue a divorce that involves children, be sure to hire a Pasadena child custody attorney who has the experience, persuasion, and aggression to fight for an outcome that caters to your best interests and to those of your child or children.
Contact us now to schedule a consultation with our Pasadena child custody attorney!
Types of Child Custody
There are four variations of custody in California:
Sole physical custody
Joint physical custody
Sole legal custody
Joint legal custody
Sole custody means that only one of the two parents has custody, while joint custody means that both parents share custody of the child. Physical custody refers to whom the child will reside with—in joint cases, the child could live with one parent during the weekdays and the other on weekends, with one parent during the school year and the other during the summer, and so on. Legal custody refers to which parent or parents make life decisions for the child. In joint cases, both parents must come to an agreement for a decision to be made.
Consult with a Practiced Child Custody Lawyer
Looking for a child custody lawyer in Pasadena, CA? The Schweitzer Law Partners has practiced family law in Pasadena for 15 years and our firm has over 54 years of combined experience. Speak with a member of our legal team today to learn how our full-service family law firm can help you achieve your goals in divorce.
We are understanding and compassionate during this difficult process, but we also provide aggressive litigation when necessary. Contact our firm today to learn more!
Related Reading
Our Clients Share Their Stories
"The Schweitzer Law firm really help me and solve the issues I had. This is the law firm you can rely on. My attorney , Mr. Anthony Lai is very professional and responds your calls or emails immediately."

- A.C.

"Highly recommend. To begin, Donald was very helpful in explaining the child custody process. He was open and honest about the pricing as well. Once we agreed to hire, Anthony Lai did a great job. It was a success. You get what you pay for!"

- S.S

"I always felt I was in good hands and all I had to do is keep the faith."

- Y.S.