Child Support Lawyer in Pasadena
Work With a Top-Rated & Experienced Firm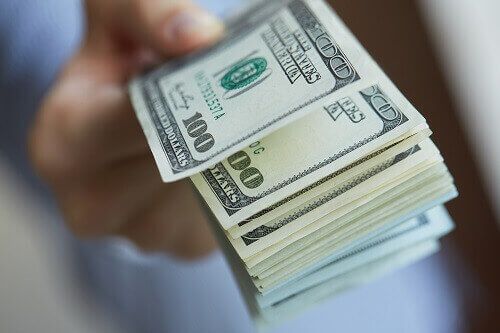 Searching for a child support lawyer in Pasadena? If you have been granted custody of your children during a divorce proceeding, it is important to make sure that you receive a court order for fair child support. Your children should not have to suffer the loss of support from one of their parents simply because their parents obtained a divorce.
The courts make decisions regarding child custody and child support based on the best interests of the child. Your best decision at this time would be to retain a Pasadena child support attorney who can present a strong argument to prove that your child's best interest would be served best in your custody and with adequate support from the other parent.
Contact us now to schedule a consultation with a skilled Pasadena child support lawyer!
How to Fight Unfair Support Orders
On the other hand, you may be facing a situation where the other parent is fighting to receive more support than is just, or more than you can afford to pay. The legal team at Schweitzer Law Partners is capable of fighting for a fair support judgment and knows how to determine what should or should not be awarded.
Child support payments are calculated using factors such as:
Each parent's income
Their education
Their involvement in the child's life
Their disposable income
Consult with a member of our team today to find out what can be done to handle your child support issue.
Why You Should Work With The Schweitzer Law Partners
Need an attorney for a child support case in Pasadena, CA? The Schweitzer Law Partners has been in practice for 15 years and has quickly become one of the most recognized family law firms in all of Greater Los Angeles. Our lawyers are proactive and energetic, assessing each client's case individually in order to maximize their results.
In addition, our Pasadena child support lawyers are AV® Rated by Martindale-Hubbell® and our firm was named in the 2009-2012 editions of Pasadena Magazine's Top Attorneys. Contact our firm as soon as possible for the representation and counsel that you need.
Contact us now to get started on your child custody case!
Recommended Reading:
Our Clients Share Their Stories
"The Schweitzer Law firm really help me and solve the issues I had. This is the law firm you can rely on. My attorney , Mr. Anthony Lai is very professional and responds your calls or emails immediately."

- A.C.

"Highly recommend. To begin, Donald was very helpful in explaining the child custody process. He was open and honest about the pricing as well. Once we agreed to hire, Anthony Lai did a great job. It was a success. You get what you pay for!"

- S.S

"I always felt I was in good hands and all I had to do is keep the faith."

- Y.S.