Property Division in California Divorce
Helping You Protect Your Assets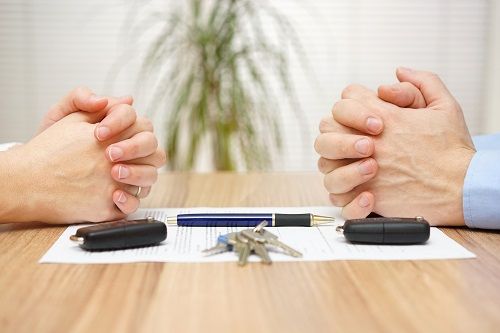 Need a lawyer for a property division case in Pasadena? Division of marital property is one of the main factors in divorce and is often a topic of contention and dispute. As a result, property division often leads to contested divorce and the need for litigation. This is not always the case, however, since two spouses also have the option of pursuing an uncontested divorce. This allows them to negotiate their own division of property and draft it into an agreement, which they then present to a judge to be entered. Otherwise, property division will be determined by a judge in family court.
How Marital Property Is Divided in California
California is a community property state when it comes to divorce and property division. This means that the court will consider any assets or property accumulated during marriage to be equally owned by both spouses and, therefore, it will be equally divided unless a strong argument can be presented otherwise. Separate property that was accumulated or received as a gift by one party before marriage is not distributable, unless it was combined or commingled with marital property during marriage or was cosigned by the other spouse after marriage.
Protect Your Assets in Divorce
Searching for an attorney to help divide up your assets in a Pasadena divorce case? If you are facing a divorce proceeding in the Pasadena area, call the Schweitzer Law Partners right away. Our Pasadena property division lawyers understand your rights under California family law and can help you gather the evidence and documentation to establish your separate property and protect it from division. We can also fight to ensure that you receive a fair portion of the community property in a divorce proceeding. Our firm has been listed in Pasadena Magazine's Top Attorneys publication since 2009 and we are AV® Rated by Martindale-Hubbell®, so you can trust us to provide the highest quality counsel and litigation.
Contact our firm today! We're ready to help you navigate the property division process!
Our Clients Share Their Stories
"The Schweitzer Law firm really help me and solve the issues I had. This is the law firm you can rely on. My attorney , Mr. Anthony Lai is very professional and responds your calls or emails immediately."

- A.C.

"Highly recommend. To begin, Donald was very helpful in explaining the child custody process. He was open and honest about the pricing as well. Once we agreed to hire, Anthony Lai did a great job. It was a success. You get what you pay for!"

- S.S

"I always felt I was in good hands and all I had to do is keep the faith."

- Y.S.