Paternity Lawyer in Pasadena
What Is Paternity and Why Is It Important?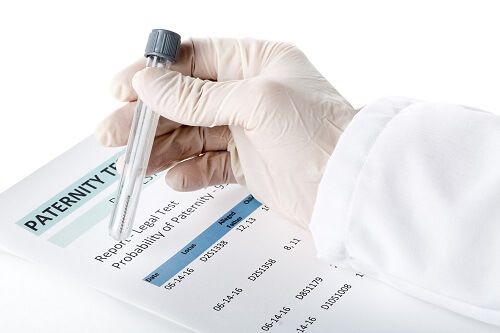 When a married couple has a child together, the State usually recognizes the husband as the child's father unless action is taken to prove otherwise. When an unmarried couple has a child, however, paternity could be a disputed issue. Since every child deserves to receive support from both of their parents and to have relationships with each of them, it is important to take legal action and establish paternity so that your child is adequately cared for by both of their parents.
How to Establish Paternity in California
Contact an attorney. Determining paternity in California is complex. Contacting an experienced Pasadena paternity attorney can help eliminate a lot of hassle.

File a petition. The summons will let the alleged father know that he needs to respond to the filing.

Legally establish facts for the paternity action. These include statements of:
A citation of the California paternity statute

Establishing the court's residency (this statement outlines where the alleged father lives and where the mother lives and helps determine which court has jurisdiction).

The child's full name and date of birth

The relationship between each party and the child

Whether the mother was married at the time of birth and to whom

Status of any pending visitation or custody actions relating the child in question
Attend a pretrial hearing. An evaluation of the situation will determine whether a trial is necessary. A recommendation will be made either that the trial move forward, result in a compromise, or be dismissed.

Genetic testing. In order to establish paternity in a disputed case, a DNA test will be taken. This process can take time, but in the end, the State considers the results of the test as solid evidence of paternity.
If you are a father looking to establish paternity and obtain child custody or visitation rights, or if you are a mother looking to establish paternity so that you can pursue child support, our firm can help. Searching for an attorney for a paternity case in Pasadena? Contact Schweitzer Law Partners to discuss your case with a Pasadena paternity attorney and find out what can be done to help you establish paternity and fight for your fathers' or mothers' rights.
Speak With a Pasadena Paternity Attorney
Need a lawyer for a paternity case in Pasadena? As Pasadena's premier family law firm, our legal team has practiced extensively in all areas of divorce and family law. We are more than capable of helping you take the necessary steps to establish paternity and achieve the results you need. Our lawyers are compassionate and understanding and will use every legal means to obtain an outcome that benefits you and your child. Our firm has over 54 years of combined experience and is AV® Rated by Martindale-Hubbell®, so don't wait.
Contact us today for the excellent counsel that you need.
Our Clients Share Their Stories
"The Schweitzer Law firm really help me and solve the issues I had. This is the law firm you can rely on. My attorney , Mr. Anthony Lai is very professional and responds your calls or emails immediately."

- A.C.

"Highly recommend. To begin, Donald was very helpful in explaining the child custody process. He was open and honest about the pricing as well. Once we agreed to hire, Anthony Lai did a great job. It was a success. You get what you pay for!"

- S.S

"I always felt I was in good hands and all I had to do is keep the faith."

- Y.S.