Prenuptial Agreements in CA Divorce
Getting Married? Protect Your Property With Help From Our Prenup Attorney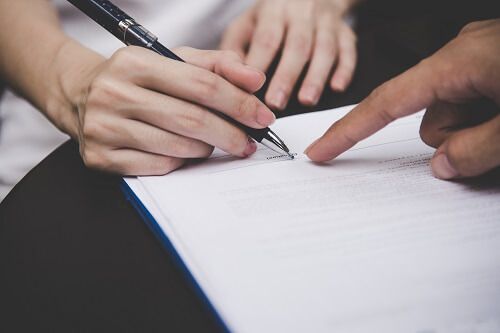 Anytime a couple decides to get married, they expect it to last forever. Unfortunately, statistics show that a large percentage of marriages ends in divorce.
Searching for a lawyer in Pasadena to write your prenuptial agreement? If you are considering a marriage in Pasadena, the prenup attorneys at Schweitzer Law Partners encourages you to consider drafting a prenuptial agreement to protect your assets and property in case the future does not turn out as you had planned.
We understand that this may be a difficult decision and may even seem unnecessary, but we assure you that we only want the best for you and your future spouse. Prenuptial agreements are the wise choice for anyone who is about to get married.
What Is the Purpose of a Prenup?
Prenuptial agreements are legal documents that outline exactly what will occur with each spouse's assets and personal property in case of a future divorce. Without a "prenup," marital property will be divided according to California family law, which is a 50/50 division unless the two parties come to a different agreement—such as a prenup. Consult with an understanding Pasadena prenuptial agreement lawyer from our firm right away to learn what property you can protect through a prenuptial agreement. You and your fiancé/fiancée will be able to have peace of mind about the future the moment your agreement is complete.
Why Should I Get a Prenup?
Don't think of a prenup as planning for divorce. Think of it as a way to make sure you are protected in the event something bad does happen. Some people think of a prenup as "insurance" for your marriage, similar to how you buy car insurance to protect yourself in case you are involved in an accident while driving.
Many people think of a prenup as a way to protect the higher earning party, but it's important to realize that your circumstances might change during the course of your marriage.
If you are the higher earning party, you might think that you don't need a prenup because your future husband or wife doesn't care about your money. Unfortunately, divorce brings out the worst in people. Even someone who claims to not care about your assets can have a change of heart in the middle of a messy divorce.
When Is a Prenup Unenforceable?
Prenups, when properly prepared by a qualified attorney, generally hold up in a court of law. However, it's important to note that you can't coerce the lower earning party into signing the agreement. Presenting the prenup shortly before the wedding with the threat of calling off the ceremony if the lower earning spouse refuses to sign could be considered coercion. Making promises you don't intend to keep, such as promising to tear up the agreement after reaching a specific milestone then changing your mind later, is also forbidden.
Other possible reasons a prenup can be thrown out include failure to obtain separate legal representation for each spouse at the time the prenup is drawn up and signed, the inability of one spouse to understand the terms of the agreement, or the deliberate withholding of key information regarding income or assets.
Retain Our Pasadena Prenup Attorneys
Need a prenup attorney to draft a prenuptial agreement in Pasadena? The Schweitzer Law Partners can help you make educated and beneficial decisions in any legal area pertaining to your marriage or divorce. We handle cases ranging from prenuptial agreements and contested divorce to domestic violence and restraining orders. Whatever issue you are facing, our prenup attorneys can help! Call now to set up your initial consultation and speak directly with a prenup attorney from our firm. Our legal team includes Certified Family Law Specialists and AV® Rated attorneys.
Contact our firm right away for more information about getting a prenuptial agreement in California.
Our Clients Share Their Stories
"The Schweitzer Law firm really help me and solve the issues I had. This is the law firm you can rely on. My attorney , Mr. Anthony Lai is very professional and responds your calls or emails immediately."

- A.C.

"Highly recommend. To begin, Donald was very helpful in explaining the child custody process. He was open and honest about the pricing as well. Once we agreed to hire, Anthony Lai did a great job. It was a success. You get what you pay for!"

- S.S

"I always felt I was in good hands and all I had to do is keep the faith."

- Y.S.