Support & Custody Modifications
Looking to Modify an Existing Court Order?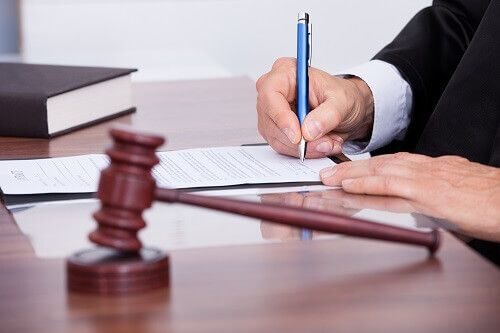 Divorce orders are designed to protect the best interests of children in divorce and to uphold the rights of parents and dependent spouses. Without child custody orders, a child could suffer from a severe change in lifestyle or quality of life due to circumstances outside of their control.
The same applies to spousal support orders, which also prevent a dependent spouse from suffering extreme financial hardship in the event of divorce. There are situations, however, where a severe change in circumstance can make it impossible for one party to comply with a divorce order. This is when modifications are necessary.
Filing a Motion to Modify Custody or Support
Court orders of any kind can be modified by proving to the court that you have experienced a serious change in circumstance that affects your ability to comply. This could be the loss of a job, a debilitating injury, deteriorating health, and more.
To petition for a modification, you must prove the following:
There is a significant change in circumstances since the final custody order was issued
The modification would be in the best interests of the child, as it continues to provide a stable, loving, and comfortable environment for that child
You can request modification of a court order that applies to you, such as lowering child support after suffering reduced income, or modify an order that applies to someone else, such as requesting a change in custody when the other parent is not caring for the child. Consult with a Pasadena modification lawyer today if you need to modify a court order of any kind, including visitation rights or even a restraining order. Our lawyers have the knowledge to help!
Find a Pasadena Modifications Attorney
Hire a lawyer from the Schweitzer Law Partners today to maximize your results. We are Pasadena's premier family law firm and have over 54 years of combined experience. In addition, our lawyers are skilled litigators who have logged more than 20,000 hours in court. Our team can provide the advice and aggressive representation that you need to successfully request a court order modification.
Contact our firm today! We're ready to help you pursue a modification!
Our Clients Share Their Stories
"The Schweitzer Law firm really help me and solve the issues I had. This is the law firm you can rely on. My attorney , Mr. Anthony Lai is very professional and responds your calls or emails immediately."

- A.C.

"Highly recommend. To begin, Donald was very helpful in explaining the child custody process. He was open and honest about the pricing as well. Once we agreed to hire, Anthony Lai did a great job. It was a success. You get what you pay for!"

- S.S

"I always felt I was in good hands and all I had to do is keep the faith."

- Y.S.