Serving the pasadena community Certified By The California Board Of Legal Specialization In Family Law, Probate, and Estate Planning
Pasadena Spousal Support Attorney
Filing for Divorce? Make Sure You Have the Support You Deserve.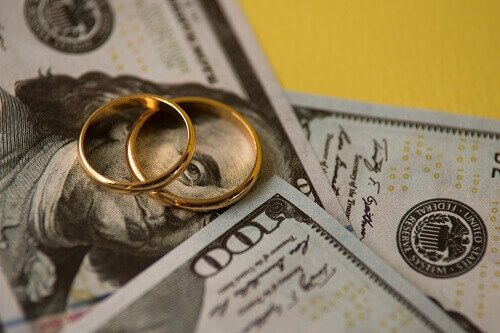 In the state of California, spousal support is either agreed upon through divorce mediation or collaboration, or it is decided by a judge after divorce litigation. Anyone facing divorce in the Pasadena area should hire a Pasadena spousal support lawyer that has the courtroom experience and understanding of family law to obtain the support order they need. Maximum spousal support will only be awarded to you if your attorney can argue your case skillfully before the judge and prove that you will be unable to maintain the same quality of life after your divorce that you had when you were married due to reduced income or lack of education. Spousal support could help you finish school, if applicable, and provide the support you need until you are able to support yourself.
Is Alimony Mandatory in California?
When a couple decides to legally separate or get a divorce in California, the court may require one spouse to pay alimony (or spousal support) to the other. If this is the case in your marriage, then, yes, paying alimony will be mandatory.
How Is Spousal Support Calculated in California?
There is no specific formula to calculate the amount of spousal support an individual will receive. If an amount cannot be agreed upon between the two parties in divorce, a judge will take into consideration the employment status of each party, their individual disposable incomes, their contribution to building the home and family during marriage, the length of the marriage before dissolution, and much more. Having a persuasive and relentless Pasadena spousal support attorney by your side greatly increases your chances of a favorable result, so call the Schweitzer Law Partners today.
How Long Do You Have To Pay Spousal Support in California?
The duration of spousal support is left to the discretion of the court. However, if the marriage lasted less than 10 years, a general rule is that the spousal support will last for half the length of the marriage. For longer marriages, the court may not set a duration.
How Do I Modify Spousal Support in California?
Either spouse may request that the duration and/or the amount of alimony be modified, as long as the original agreement doesn't specify that the alimony is "non-modifiable." If both spouses agree to the changes, they must submit an updated written agreement to the judge for approval. However, if the modification request is contested, the matter will need to be resolved in court. To learn more about spousal support modification, click here.
How to Enforce Spousal Support in California
If you were a stay at home parent or limited your work hours in order to let your spouse advance in his or her career, alimony payments can be an essential tool to help you get back on your feet after a Pasadena divorce. Unfortunately, being awarded alimony as part of your divorce settlement doesn't guarantee that you'll receive the money you are entitled to.
Failing to make alimony payments means that your ex is disobeying a court order. A judge might adjust the payments if your ex is truly unable to pay because of illness, job loss, or a substantial change in financial circumstances and he or she has requested a modification of the original court order. If your ex is just refusing to pay, however, the judge can hold him or her in contempt of court. This would mean possible fines and/or jail time.
Possible remedies to get your ex to pony up his court-ordered obligations include:
Using a writ of execution to award you a portion of your ex's CDs, bank accounts, or other assets;
Setting up an income-withholding order to take the payments out of his or her paycheck; or
Having the court issue a judgment against your ex for the total amount owed plus interest.
If you also have a child support order, you can contact your local child support agency for assistance getting your alimony order enforced.
If you decide to hire an attorney to help you collect the alimony that you are owed, you can ask that your spouse be ordered to pay the legal fees you incurred in order to receive your payments.
Consequences for Failing to Pay Alimony
When you fall behind on court-ordered spousal support payments, you will need to pay a 10% per year interest charge on the balance that is due. A judge can't stop the interest charges from accumulating; they are added automatically by law.
If you fall behind on court ordered spousal support due to a job loss, medical problems, or a drastic change in income, you can file a Spousal or Partner Support Declaration Attachment (Form FL-157) explaining your change in circumstances and asking the California court to lower your support payments. Your payments will not be lowered and interest will continue to accumulate until you submit this form.
If you have the means to pay court ordered spousal support, but are deliberately refusing to make payments to your ex, you can be held in contempt of court. This carries possible jail time, although jail time is usually considered a last resort enforcement method.
The local child support agency (LCSA) may get involved in the collection of spousal support if the person owing spousal support also owes child support as the result of the divorce settlement.
Navigating the Alimony Process in California
Going through a divorce can be a challenging and emotional time, and understanding the complexities of alimony can add to the stress. At Schweitzer Law Partners, our experienced Pasadena spousal support attorneys are here to guide you through the alimony process and ensure that you receive the support you deserve.
When it comes to alimony in California, it's important to understand the different types of alimony and how they are determined. Here are some key points to consider:
Temporary Alimony: This type of alimony is awarded during the divorce process to provide financial support to the lower-earning spouse.
Rehabilitative Alimony: Designed to help the recipient spouse gain the skills or education needed to become self-supporting, rehabilitative alimony is typically awarded for a specific period of time.
Permanent Alimony: In some cases, a spouse may be awarded permanent alimony, which continues indefinitely until the recipient spouse remarries or either party passes away.
When determining the amount of alimony to be awarded, the court takes several factors into consideration, including:
The length of the marriage
The earning capacity of each spouse
The standard of living established during the marriage
The age and health of each spouse
Any documented history of domestic violence
At Schweitzer Law Partners, we understand that every alimony case is unique. Our skilled attorneys will work closely with you to assess your specific situation and develop a personalized strategy to achieve the best possible outcome.
Whether you are seeking to modify an existing alimony order or need assistance with enforcing spousal support payments, our dedicated team is here to help. Contact us today to schedule a consultation with a knowledgeable Pasadena spousal support attorney.
Contact a Spousal Support Attorney in Pasadena
Our firm is highly recognized by our clients and peers alike. We are AV® Rated by Martindale-Hubbell® and have received numerous glowing testimonials. Our attorneys focus on the needs of each individual client, pursuing whatever legal means possible to resolve their case quickly and with satisfactory results. Find out what we can do by calling today to set up a consultation.
The sooner you contact a Pasadena spousal support lawyer, the higher your chances will be of obtaining a satisfactory spousal support order.
Helpful Resources

our clients share their stories
"The Schweitzer Law firm really help me and solve the issues I had. This is the law firm you can rely on. My attorney was very professional and responds to your calls or emails immediately."

The Schweitzer Law firm really help me and solve the issues I had. This is the law firm you can rely on. My attorney was very ...

A.C.

"Highly recommend. To begin, Donald was very helpful in explaining the child custody process. He was open and honest about the pricing as well. Once we agreed to hire, my attorney did a great job. It was a success. You get what you pay for!"

Highly recommend. To begin, Donald was very helpful in explaining the child custody process. He was open and honest about the ...

S.S

I always felt I was in good hands and all I had to do is keep the faith.

He just won my 3 year long move away case. I couldn't be happier with the outcome he brought. Don and his staff have been ...

Y.S.

Their team took care of my case, providing clear communication from the beginning.

Great experience! Their team took care of my case, providing clear communication from the beginning. The process by itself ...

I.M.

I was very touched by Mr. Donald Sweitzer's emotional and physical support that they provided to me at court.

I have nothing to say but how appreciative I am to Mr. Donald Sweitzer for being next to me and keep reminding me that he was ...

E.E.

If I ever need legal advice in the future, I would definitely ask Schweitzer Law Partners for assistance!

I was the respondent and had my own lawyer initially but I felt that my lawyer was trying to make the case more complicated, ...

M.T.

Never before have I met such a wonderful, dedicated, and hardworking team of individuals.

I have nothing but amazing and wonderful things to say about this law firm. I have worked with them for about a year and let ...

E.R.

I appreciate all of the firm's time and effort on my behalf.

Even though my case was relatively small, I still felt that I was a priority. I appreciate all of the firm's time and effort ...

L.S.