Family Law services in pasadena
Pasadena's Leading Family Law Firm for Over 15 years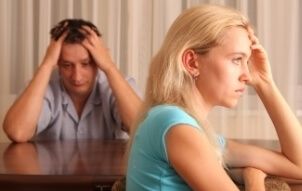 At Schweitzer Law Partners, our family attorneys take a holistic approach to each case, assessing an individual client's needs to develop the particular strategies that will lead to the most beneficial outcome. We're committed to quickly getting you through the legal process with the best possible results so you can get your life back on track.
Responsive, Compassionate Family lawyers
Our goal is to offer peace of mind at an emotionally difficult time for our clients­­—with unsurpassed legal representation and a personal, caring approach. Our family attorneys keep clients involved in and informed about their cases. You'll have around-the-clock phone access to your attorney so you can call with questions or ask for updates at any time. We'll speak to you in plain English and we always value your input.
A Team of family law Specialists Offering Rapid, Proactive Service
Because we're a full-service family law firm in Pasadena, we can offer the collective expertise of specialists in a variety of legal family matters, from finances to custody issues to litigation. Our professional resources let us respond quickly and effectively to any eventuality. With certified specialties in family law, our Pasadena family law attorney is able to provide an extra level of service.
Family Law Cases We Handle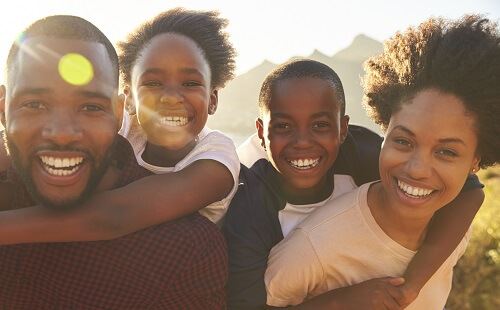 Our team of young and innovative family attorneys are experienced in both uncontested divorce and contested divorce cases. We are prepared to assist you in collaborating with your spouse to negotiate an amicable divorce agreement, or we can litigate aggressively and effectively in the courtroom. Either way, we can ensure that you receive a fair settlement through property division.
Our firm also handles complex divorce litigation for high net worth cases and other difficult divorce situations. We might also assist you in preventing such a problem in the future by helping you and your fiancé/fiancée draft a comprehensive prenuptial agreement.
Types of Divorce-Related Court Orders in California
Our Pasadena family law attorney is capable of helping you obtain orders for issues including child custody, child support, and spousal support. The court makes decisions based on your child's best interest, which is why you need an attorney who can present a strong argument in your favor. Our family attorneys are also ready to help you obtain support and custody modifications in case you have experience a severe change in circumstance or are experiencing a move away case.
Other court orders include visitation rights and paternity. Our firm can aggressively fight for your rights as a parent to ensure that your relationship with your child can continue. We can also assist in protecting you if you are a victim of domestic violence by helping you obtain a restraining order against the abusive party.
Should I Hire a Family Law Attorney?
In all of these cases, success hinges on your choice of an attorney. Choosing an inexperienced or insensitive lawyer could hurt your chances at a favorable outcome. The Pasadena family law attorney at Schweitzer Law Partners is client-oriented and results-driven, so you can rest assured you will be receiving excellent support and guidance throughout your divorce process.
Why Choose Schweitzer Law Partners?
How Our Experienced Pasadena Family Lawyers Can Help
Because family law is complex and constantly changing, continuing education is vital to our practice. Each of our lawyers takes a minimum of five extension classes per year so we're always up to date with the latest issues affecting our cases.
"They are really dedicated to providing the best possible service to the client."
We are Experienced and Effective Family Law Litigators
Though we view litigation as a last resort, our trial attorneys have over 20,000 hours of court experience to gives our clients the edge. Founded by a former police officer and assistant DA, our firm represents you with persuasive, tenacious litigators, skilled at discovering and utilizing evidence effectively.
We Have Certified Family Law Specialists on Our Team
Our staff features a number of attorneys certified by the California State Bar with family law specialties. To qualify, attorneys must pass a written examination, demonstrate a high level of practical experience, fulfill ongoing education requirements, and receive favorable evaluations by attorneys and judges familiar with their work. What does this mean for our clients? An extra level of experience and expertise in:
The preparation of marital settlement agreements
Identifying tax issues that may affect distribution of property and the payment of child, spousal or family support
Helping you address complex legal issues involving community property
Protection for clients who need restraining orders against domestic violence
Handling modification of child custody, spousal support or child support
Contact our family attorney office today for a no-obligation consultation to discuss your case.
Contact a Pasadena family law attorney at your earliest convenience to schedule your initial case evaluation and experience the Schweitzer difference. Give us a call today.
Our Clients Share Their Stories
"The Schweitzer Law firm really help me and solve the issues I had. This is the law firm you can rely on. My attorney , Mr. Anthony Lai is very professional and responds your calls or emails immediately."

- A.C.

"Highly recommend. To begin, Donald was very helpful in explaining the child custody process. He was open and honest about the pricing as well. Once we agreed to hire, Anthony Lai did a great job. It was a success. You get what you pay for!"

- S.S

"I always felt I was in good hands and all I had to do is keep the faith."

- Y.S.