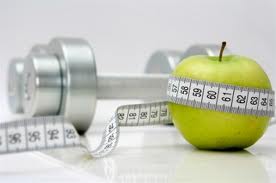 Move over "freshman 15" - there's evidently two more life events, besides leaving home for college, that are triggering weight gain: marriage and divorce.
That's according to a new study by researchers at Ohio State University , who found that marriage and divorce can act as potentially dangerous "weight shocks" for both men and women aged 30-50, but in surprisingly different ways.
For women, the extra pounds started to pile on in the two years after marriage. But for men, the battle with the bulge started soon after divorce.
"Divorces for men and, to some extent, marriages for women promote weight gains that may be large enough to pose a health risk," commented study researcher Dmitry Tumin. "[Plus], the effect is stronger at later ages. As you get older, having a sudden change in your life like a marriage or a divorce is a bigger shock than it would have been when you were younger, and that can really impact your weight."
In addition to the age factor, researchers also speculate on whether traditional domestic roles play a role in who gains weight, and when.
"Married women often have a larger role around the house than men do, and they may have less time to exercise and stay fit than similar unmarried women," commented study researcher Zhenchao Qian. "On the other hand, studies show that married men get a health benefit from marriage, and they lose that benefit once they get divorced, which may lead to their weight gain."