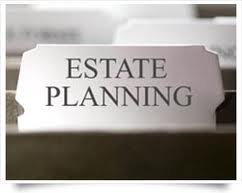 For the most part, people understand the importance of creating an estate plan. Having an estate plan helps ensure that your loved ones are taken care of and your wishes are carried out after you die. But the one thing I've found, in talking with people, is that all too often people believe that once they make their estate plans they can set them aside and never think about them again. This couldn't be further from the truth of the matter. Estate planning is an on-going process.
Estate Plan Review Triggers
Several key life events should cause people to review their estate plans. Changing relationships are an important reason for updating estate plans. When people get married, they may want to make provisions for their new spouses in their wills or trusts. They may also want to make prenuptial agreements to protect inheritances for children from previous relationships. Divorce or death of a spouse is another time when people should review estate plans. They would not only want to name new heirs in wills, but also review beneficiary designations on non-probate assets such as life insurance policies and retirement accounts. The birth or adoption of a child is another time to review estate plans so parents can properly include their children in their plans.
When people buy or sell assets, they should also update estate plans. Buying a home or starting a business is a big financial investment and such assets need to be included in estate plans. Also, any time people open new accounts they should asses how those assets fit in overall estate plans.
Talk to an Attorney
Everyone should have an estate plan, no matter what size their estates are. Proper planning is key to saving your loved ones a lot of trouble after you die.
How Can We Help?
If you have questions about creating or updating estate plans, you should contact an experienced estate plan attorney who can assist you. Please feel free to contact our office to speak with our Trusts and Estate Planning attorney, Heidi Bitterman. Call our office at (626) 683-8113 or email us at info@PasadenaLawOffice.com. We can help you determine the best course of action for dealing with any legal issues you may have.
Heidi Bitterman is an associate attorney at the Schweitzer Law Partners, located in Pasadena, CA.
Ms. Bitterman completed her undergraduate studies at the University of Southern California. Ms. Bitterman graduated from Southwestern University School of Law and was admitted to the California State Bar in December, 2006.

In addition to traditional estate planning, Ms. Bitterman has experience in the drafting and administration of trusts, including specialized trusts such as qualified domestic trusts, irrevocable life insurance trusts and special needs trusts. Ms. Bitterman also has comprehensive experience in probate. She represents clients in the administration of estates, conservatorship proceedings, guardianship proceedings and court supervised trusts.