Pasadena, CA (PRWEB) December 13, 2010 - Certified Family Law Attorney, Donald P. Schweitzer has been elected to serve as the 2011 Vice President and Program Chair of the Pasadena Bar Association. Mr. Schweitzer will begin his position, January 2011.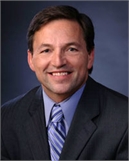 Mr. Schweitzer will be responsible for planning and organizing all of the PBA's general meetings, assisting with the Section Chairs, and special meetings that take place within the year. Mr. Schweitzer will also serve by assisting the incoming President of the association with the implementation of benefits to members of the PBA.
Mr. Schweitzer was elected to this position by board members and past presidents whom select people they think would make meaningful contributions towards the Pasadena Bar Association.
According to Mr. Schweitzer, "I have chosen to accept the position, because I thoroughly enjoy doing volunteer work and have come to enjoy the meetings and associations that I've made after becoming a member"
In addition, Mr. Schweitzer will also be responsible for obtaining money for the association through sponsorships and will be organizing a Pasadena-based High School Speech Scholarship Tournament where the PBA will award the top two finalists with significant scholarships.
"I expect the speech and debate tournament will be extremely meaningful to the competitors and our members, said Schweitzer, while reflecting on the 2011 calendar.
Schweitzer further added, "One of my primary goals while serving as Vice President is to provide meaningful benefits to our members as well as serving the community."
Mr. Schweitzer is a Certified Family Law Specialist with over 15 years of trial experience. Prior to going into private practice, Mr. Schweitzer served as a Deputy District Attorney in Orange County for 8 years. Mr. Schweitzer worked in numerous units within the District Attorney's office including, Writs and Appeals, Family Support, Municipal Court, Felony Panel, Gang Target, Felony Filing, and the Sexual Assault Unit. H e is a member of the American Bar Association, the California State Bar, Los Angeles Bar Association, and the Pasadena Bar Association.