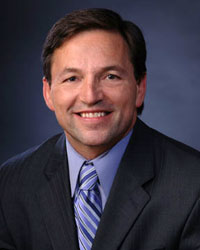 Pasadena, CA (PRWEB) May 20, 2011 - Celebrity Divorce Attorney, Donald P. Schweitzer, recently appeared on radio and television personality, Dr. Drew Pinsky's new television show on HLN. Schweitzer participated in a discussion regarding the recent separation between former California Governor, Arnold Schwarzenegger and wife, Maria Shriver.
Schweitzer appeared alongside a panel of guests including comedian George Lopez' wife, Ann Lopez, television personality Kevin Frazier, and Kennedy author Laurence Leamer.
Lopez, who is in the process of a legal separation herself, spoke about her experience with celebrity divorce, as Schweitzer gave his legal analysis of what to expect in such divorce cases. Drew allowed each panel member to discuss their insight into the recent surprise separation announcement made public by Schwarzenegger and Shriver.
In addition to Dr. Drew, Schweitzer has also provided his legal analysis on numerous television programs including The O'Reilly Factor, Nancy Grace, In Session, and Studio B with Shepard Smith.
Schweitzer is a Certified Family Law Specialist with over 15 years of trial experience. Prior to going into private practice, Mr. Schweitzer served as a Deputy District Attorney in Orange County for 8 years. Mr. Schweitzer worked in numerous units within the District Attorney's office including, Writs and Appeals, Family Support, Municipal Court, Felony Panel, Gang Target, Felony Filing, and the Sexual Assault Unit. H e is a member of the American Bar Association, the California State Bar, Los Angeles Bar Association, and the Pasadena Bar Association.