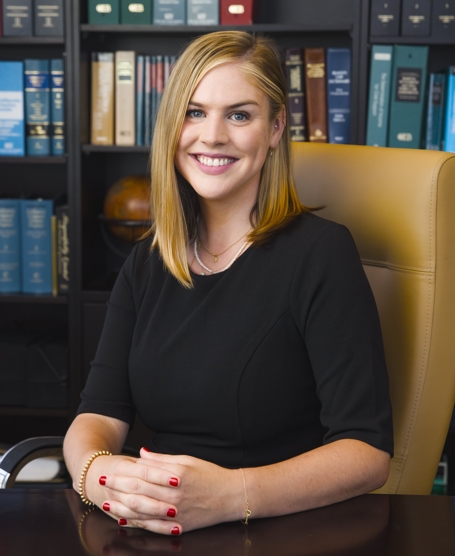 Brooke V. Mulligan
Bio
Brooke V. Mulligan is an Associate Attorney at Schweitzer Law Partners, APC. Ms. Mulligan handles a broad range of family law matters, including dissolution of marriage, child custody, child support, spousal support, division of property, and domestic violence restraining orders. Prior to becoming an Associate at our firm, Ms. Mulligan had been a law clerk with us since June 2018.
Education
University of Southern California (USC), B.S. in Business Administration; University of Southern California, Gould School of Law.
Accreditation
Member of the California State Bar and Pasadena Bar Association.
Experience
Ms. Mulligan is passionate about helping people. Since first volunteering at the Veteran's Legal Institute Family Law Clinic, Ms. Mulligan has been dedicated to using her legal education to help those in the midst of family crisis. Prior to joining our firm, Ms. Mulligan worked for the Veteran's Legal Institute and served as a judicial extern to the Honorable Amy Pellman. While in law school, Ms. Mulligan was elected as the Student Bar Association Admission Chairman in her second year and the Student Bar Association Secretary in her third year. Furthermore, Ms. Mulligan served on the inaugural board of the student organization, Law Students for Better Health.
Awards & Recognition/Community Involvement
Selected as a Saks Scholar 2018-2019
Lawyers of Distinction Recipient 2021 and 2022