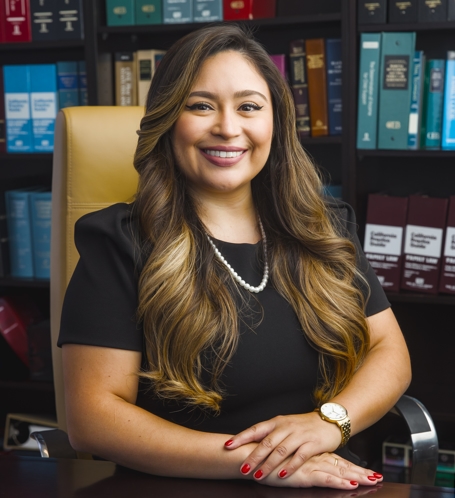 Stephanie Trabanino
Bio
Ms. Trabanino is a California licensed attorney who handles a broad range of family law matters, such as dissolution of marriage, child custody, child support, spousal support, division of property, and domestic violence restraining orders. Ms. Trabanino is also a fluent Spanish speaker.
Education
University of California, Los Angeles (UCLA), Southwestern Law School
Accreditation
Member of the Pasadena Bar Association, the American Bar Association, and the California State Bar.
Experience
Ms. Trabanino has dedicated her career to assisting underserved communities and those in need. Her experience with a broad range of legal issues has given her the necessary insight to work towards creating healthy and safe communities. In graduate school, Ms. Trabanino volunteered at the City of Los Angeles, Mayor's Office of Gang Reduction and Youth Development (GRYD), a non-profit organization that was dedicated to reducing gang-related violence in Los Angeles.
Ms. Trabanino also handled immigration matters at the Legal Aid Foundation of Los Angeles while she was in law school. Ms. Trabanino has served as a Law Clerk for both the Los Angeles District Attorney's Office, Hardcore Gang Unit and the Bay Area Legal Aid where she worked on stable and affordable housing advocacy issues. Before she became an Associate, Ms. Trabanino was a Law Clerk for our firm.
Awards & Recognition
Southwestern Law School, Dean's List, 2016-2017
Received the Wildman/Schumacher Scholarship all three years of law school
Graduated Cum Laude from Southwestern Law School
Southwestern Law School, Public Interest Award, 2016-2017
2005 Silver Medallion recipient for Community Service for the Hispanic Heritage Youth Award in the Los Angeles region
Mexican American Bar Association, Bar Stipend
Appellate Brief Finalist Award
Involvement & Outreach
Founding President of Southwestern's Animal Legal Defense Fund (SALDF); Volunteered in the Street Law Clinic; Volunteered at the Domestic Violence Restraining Order free clinic at Stanley Mosk Courthouse; Volunteered at the Children's Rights Clinic; Completed 200 hours of community serviced at local high schools, hospitals, food banks, convalescent homes, and soup kitchens.