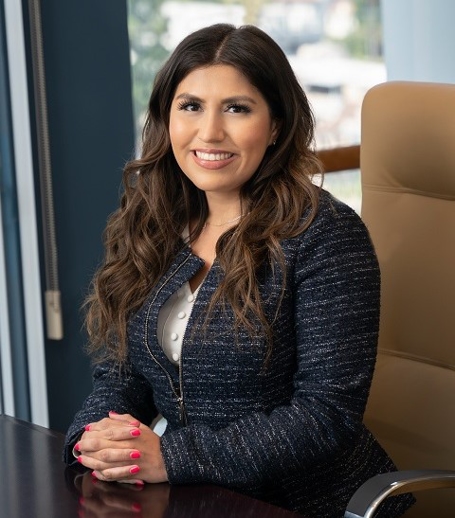 Jessica Carlos
Bio
Ms. Carlos is a California licensed attorney who handles a broad range of family law matters, such as dissolution of marriage, child custody, child support, spousal support, division of property, and domestic violence restraining orders. Ms. Carlos is also a fluent Spanish speaker.
Education
University of Southern California (USC), NYU School of Law, and Loyola Law School.
Accreditation
Member of the California State Bar and Beverly Hills Bar Association
Experience
Jessica has been a member of the California State Bar since 2018 and has exclusively practiced family law. Before attending law school, Jessica completed her post-graduate fellowship through Justice Corps assisting low-income, in pro per litigants with their family law and housing law matters. Throughout law school, Jessica worked as a law clerk for another family law firm. Jessica has a strong passion for family law and enjoys assisting clients to navigate through arguably the hardest times in their lives.
In law school, Jessica was part of Loyola's renowned Hobbs District Attorney Clinic, where Jessica externed as a certified law clerk for the Los Angeles District Attorney's Office, assisting in the prosecution of crimes and advocating for victims. Jessica also worked at Children's Law Center of California, assisting minor's counsel with dependency matters, through the Public Interest Law Center at NYU School of Law.
Awards & Recognition
University of Southern California: Dean's List Recipient and Alpha Lambda Delta Honor Society Public Relations Chair
NYU School of Law, Nathan D. Stern Scholarship Recipient
Loyola Law School: Top 25% of Graduating Class, Loyal Scholar, First Honors in Appellate Advocacy
Trial Advocacy: Team Captain Fall 2011-Spring 2014 and recipient of 3 Best Attorney Awards