Pasadena, CA (PRWEB) January 3, 2010 - The Schweitzer Law Partners, proudly announces a new attorney, Nitasha Khanna, to their legal team.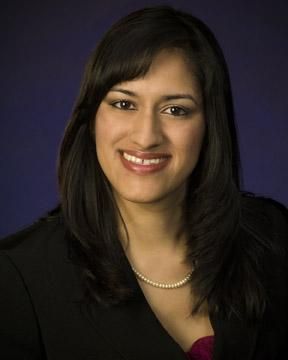 Ms. Khanna will serve as an Associate Attorney, practicing Family Law, within Schweitzer Law Partners.
According to Ms. Khanna, "I couldn't have been luckier. I love practicing Family Law, being an attorney, and I have great mentors at the firm. I hope to make a difference and help people."
Ms. Khanna recently passed the State Bar of California and had worked with Schweitzer Law Partners as a Law Clerk during her time in law school. She plans on becoming a minor's counsel and getting her Family Law Specialization.
"I am looking forward to applying my undergraduate study in Psychology and understanding my clients and their needs as they navigate through their legal and personal dilemmas. I am lucky to have the opportunity and ability to help them get through what may be the hardest thing they have had to endure."
When asked about hiring Ms. Khanna, her employer, Donald P. Schweitzer said, "We are excited to have Nitasha join our litigation team. She exemplifies the type of attorney we try to hire at this firm. Our firm devotes a great deal of time and effort in selecting the right people for our family law practice. Finding Nitasha among all the candidates who were interested in the position took a lot of time and patience, but in the end we got the person we wanted."
Ms. Khanna was born in San Jose, California, moved to India when she was five, and returned when she was sixteen. She graduated, with a Bachelor of Arts in Psychology, from the University of California, Los Angeles in 2004. In 2007, she entered Southwestern Law School, where she was a member of the Moot Court Honors Program, a Staff Member of the Southwestern Journal of International law, and was a 2nd Place Writer and Finalist Oralist at the Intramural Moot Court Competition.